Dahlianty is a specialty shop for the Kimono dress (Japanese dress).
Our store is in Japan. We have revolves around kimono dress sales and custom-made.
Our shop has been handling the Tomesode dress was tailored kimono Tomesode and dress ,two-piece.
Custom-made is very expensive Image.By minimizing the expenses such as stores, in our shop to achieve reasonable prices.
We wholeheartedly make high quality the full custom-made utilizing the technology of Japan and reasonable the pattern custom-made.
About Kimono Dress
A Kimono dress and refers to what was tailored dress from Japanese kimono fabric.
Using a traditional a Japanese kimono, One in the world, We made a dress only for you.
A kimono dress gorgeously directing personality of women.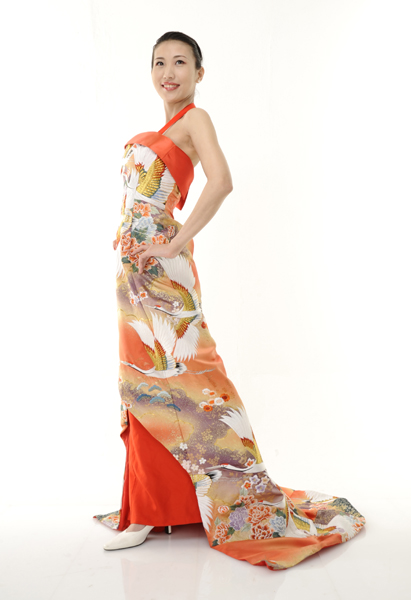 Where wear kimono dress
*Event
*Movie Costume
*Concert
*Party
*Club House
*Wedding
etc…
Dahlianty Shopping Web Site
http://dahlia-dress.com/
Dahlianty
Address
Yamanote1jo4choume1-2 Spporo Nishiku, Hokkaido
〒063-0001 Japan
Email-Address
kimono@dahlia-dress.com